Anaheim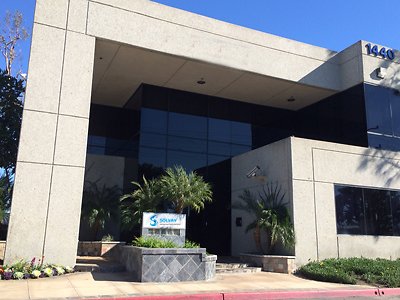 The Anaheim site is part of Solvay's Composite Materials global business unit. It was founded by Dr. Glenn G. Havens in 1944. Dr. Havens had been commissioned by General Dynamics to develop a superior adhesive system for use on the B-36 bomber. After several changes in ownership, the site was acquired by Solvay in 2015 via the Cytec acquisition. The site's primary products are composite materials and structural adhesives.
The Anaheim site meets the highly demanding requirements of the aerospace industry; it is approved by all of the major aerospace manufacturers and meets government quality requirements.
1440 N. Kraemer Blvd.
Anaheim, California 92807
D'Aircraft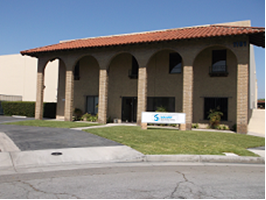 The D'Aircraft site is part of Solvay's Composite Materials global business unit. The D'Aircraft facility manufactures silicone firewall sealants used throughout the aerospace industry to seal areas in need of protection from potential flame penetration. The site also manufactures silicone extrusions, used in the manufacturing process for composite hockey sticks and other tubular structures. We produce casting compounds and adhesives, epoxy adhesives and potting compounds, silicone sheet rubber, and fluoro-elastomer coatings.
1191 Hawk Circle
Anaheim (D'Air), California 92807
Long Beach
The Long Beach plant, located near Los Angeles, became part of the Solvay Group in 2013 with Solvay's purchase of Chemlogics. The site manufactures various products relating to oil and gas including demulsifiers, emulsion breakers, corrosion inhibitors and other surfactants, as part of the Novecare global business unit.

20851 South Santa Fe Ave.
Long Beach, CA 90810

Orange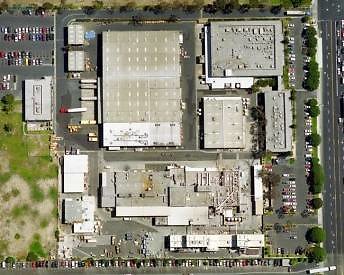 Solvay's Orange facility is operated as a manufacturing satellite of the Anaheim facility. The site manufactures continuous fiber-reinforced composites, known as prepreg (preimpregnated materials). The fibers, which include glass, aramid, and carbon, are in the form of woven fabrics. These materials are highly reinforced, with at least 50 percent of the end product being fiber. The resins include thermosetting resins, such as epoxies and phenolics, and are formulated by Solvay's Composite Materials global business unit to meet the needs of particular customer applications.
645 N. Cypress Street
Orange, California 92867
Santa Fe Springs
The site in Santa Fe Springs is part of the Composite Materials global business unit and distributes vacuum bagging consumables to the composites industry, predominantly in the aerospace and wind energy markets. In addition to distributing several Solvay manufactured product lines, the site also distributes products from many other well-known manufacturers within the industry. Besides distribution, the site also operates a variety of perforation and slitting equipment that converts roll stock consumable products into more usable forms for the end user. Santa Fe Springs also converts raw materials into custom kits.
12801 Ann Street
Santa Fe Springs, CA 90670