Baltimore
The plant in Baltimore is part of the Novecare global business unit. It started up in 1950 and became part of the Solvay group when Solvay acquired Rhodia in 2011. It produces sulfates and formulations for HPC and emulsion polymerization, monomer (BOMA/IBOA) for Clear Coat and RadCure, as well as specialty monomers. Its key markets are coatings, personal care products and various industrial, agricultural and oilfield operations.
3440 Fairfield Road
Baltimore, MD 21226
Havre de Grace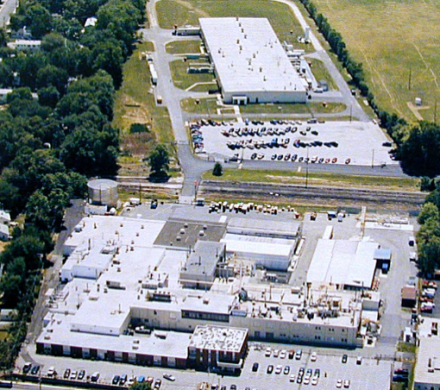 Solvay's Research and Innovation Center in Havre de Grace is one of the company's six research and innovation facilities in North America. The site's primary products are structural adhesives, primers and thermal plastics. Havre de Grace was formerly owned by Cytec prior to Solvay's acquisition of the company. Before Cytec, Havre de Grace was owned by American Cyanamid Company, the organization Cytec spun off from in 1993.
Today, the Havre de Grace facility serves as the center for adhesives research and manufacturing within Solvay's Composite Materials global business unit and is home to activities including research and development, manufacturing, technical service, sales and customer service, and administration.
1300 Revolution Street
Havre de Grace, Maryland 21076